Lifesaving Engraving
Handmade Medical Jewellery
Lifesaving Engraving brings to you our unique handmade, bespoke Medical ID Alert bracelets and jewellery. With our impressive 5 lines of engraving (in any language), you can wear stylish jewellery and still have peace of mind that your important medical information is available in an emergency. With so many modern styles and materials to choose from, you're sure to find the perfect personalised design. Any design can be made in both adult and child sizes.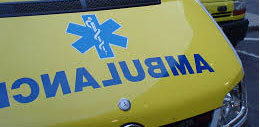 Why are medical IDs important?
Anyone who has a medical condition (or takes medication) that may affect their care in an emergency situation should wear a medical ID bracelet or pendant. Your medical ID information helps paramedics to provide you with appropriate treatment immediately. Lifesaving Engraving brings a unique, handmade collection of Medical ID Alert Jewellery and bracelets for all people with hidden medical conditions and allergies.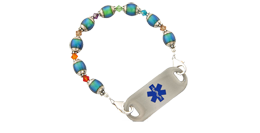 Beautiful jewellery for every occasion
Our bracelets are handmade and interchangeable and come in a huge range of sizes from 6" through to 10" in half inch increments. We make them to order so that you have the perfect fit for you! As they are handmade, each one is unique. You can customise everything from the size of the bracelets through to the colour of the symbol on the stainless steel tag, as well of course, as the engraving. Bracelets and tags can all be purchased separately to enable you to mix and match.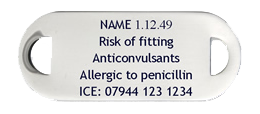 Our engraving
We offer free engraving with all our stainless steel tags which can accommodate 5 lines of text and 25 characters per line. We use a state of the art laser engraving machine to burn your engraving directly on to the medical jewellery. Not only is it a permanent marking which will not rub off but it is very clear and easy to read. After all, Lifesaving Engraving medical jewellery could save your life so you want the information to be as clear as possible.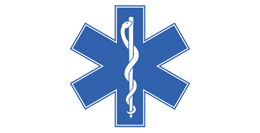 The star of life
The Star of Life is a six-pointed star which features the Rod of Asclepius in the centre. This has traditionally been used as a means of identification for medical personnel, equipment, and vehicles. Many ambulance services mark the symbol on their vehicles, and ambulance crews often wear the design as part of their uniform. The symbol is now becoming more widely recognised in the UK as the symbol is not only on our ambulances now, but also on many hospital staff uniforms.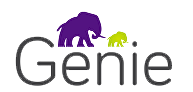 Our Partnerships Programme
Our partnerships programme is an opportunity for charities and companies to raise funds through the sales of our products. Whether you are a charity, doctors surgery, hospital, a vet or a dentist, we would love to hear from you. Please contact us if you are interested in joining with us in this programme.