We are regularly asked how first response personnel (or ambulance drivers and paramedics to you and I) would know that the jewellery is medical jewellery as they are so stylish and fashionable.
Six Pointed Star
This is simple, all our jewellery is adorned with a star of life symbol. The Star of Life is a six-pointed star, outlined with a white border which features the Rod of Asclepius in the center and has traditionally been used as a means of identification for medical personnel, equipment, and vehicles. Many ambulance services mark the symbol on their vehicles, and ambulance crews often wear the design as part of their uniform.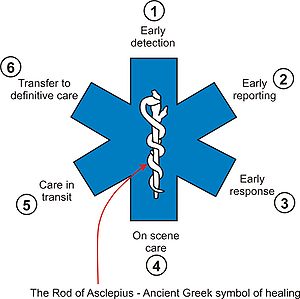 Widely Recognised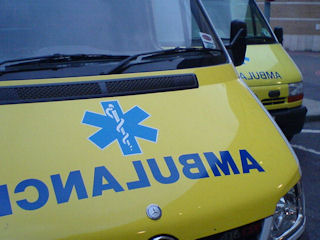 The symbol is now becoming more widely recognised in the UK as the symbol is not only on our ambulances now, but also on many hospital staff uniforms.
Trained first aiders will firstly look at the left wrist for medical identification, as this is where a pulse is taken, failing that they will look at the right wrist next, followed by the neck.